Aileen: Life & Death of a Serial Killer
Occasionally, we all come across a story that proves non-fiction is even more unbelievable than fiction. Nick Broomfield's second true crime documentary on the case of Aileen Wuronos, without a doubt, continues to fit into this category.It's a common claim that there is at least one "nut" in the family, but there may be a lot fewer claims if everyone watched this documentary! Highly recommended.
---
Subscribe to our email list for notifications of new documentaries and what you should be watching!
Some links on this page many contain affiliate links. For more information, see our disclosure policy.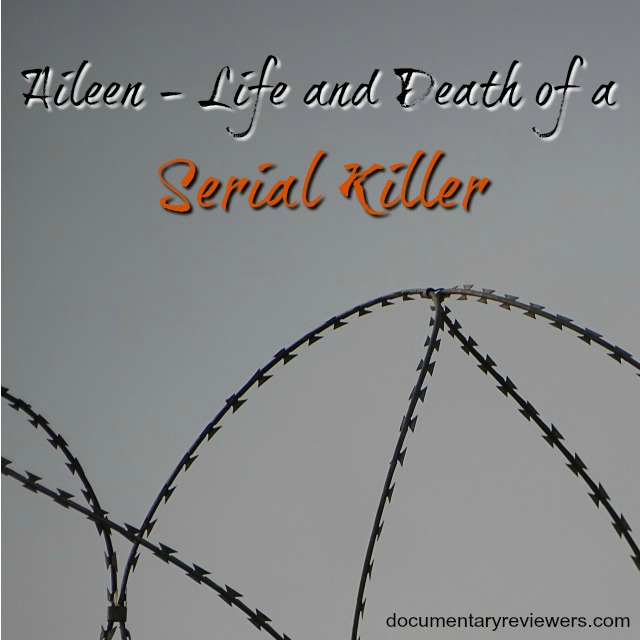 What It's About
Aileen was a professional call girl who was convicted of robbing and then shooting her victims at point blank. However, one isn't as surprised when they realize this came after a tortured life of being bullied, sold down the river by disloyal friends, sleeping in the woods and earning a living the road. Being represented by Dr. Legal, a pot-smoking hippie from Tennessee, she mounted her defense by claiming rape and self-defense.
What We Thought
Emilie Autumn writes in The Asylum for Wayward Victorian Girls "Some are born mad, some achieve madness, and some have madness thrust upon 'em." The case of Aileen Carol Wuornos is similar except that it seems to be an example of a person whose madness was a result of all three!
Layered on top of the psychology of a serial killer, this documentary explores the odd and sometime jaw dropping legal process of her convictions and death-row journey. In a way, its reminiscent the Netflix original Mindhunter. If psychological thrillers and drama interest you, I recommend this show as a follow-up watch!
The film is essentially a series of interviews with Aileen filled in with historical footage of the trails pieced together into a storyline. From a viewer's perspective, the movie certainly captured how muddled the truth can be, and chilling. Aileen herself seemed to be talking candidly about her story and her crimes, but other times completely contradict herself. Alas, in the end, the outcome was all the same.
Despite one's political viewpoints on the death penalty, Broomfield also depicted just how muddled the justice and law enforcement agencies can be. Well, at least back in the nineties. However, it wouldn't be a stretch of the imagination that environments like these still exist. For this perspective alone I would say that this documentary was worth the watch.
Recommendation
Aileen – Life and Death of a Serial Killer seems to get good reviews across the board and this one will be no different. Who isn't captivated by watching someone who thinks that their mind is being controlled by radio waves beamed into a prison cell? Was she crazy? Did she deserve her fate? Well, watch and see for yourself!