The 4 Best Running Documentaries that Will Turn You into a True Marathon Runner
If you don't yet consider yourself a runner, get ready, because these running documentaries are about to completely change your life.  Going out for a jog may seem commonplace (because it is)…but that is certainly not what running is all about. At least, not to the people in the documentaries you're about to see.
Whether you're looking for inspiration for your next marathon or just to get off the couch and become a true runner, you've found your next fix!  These are definitely the best running documentaries and just what the doctor ordered.
Happy running. 🙂
---
Subscribe to our email list for notifications of new documentaries and what you should be watching!
Some links on this page many contain affiliate links. For more information, see our disclosure policy.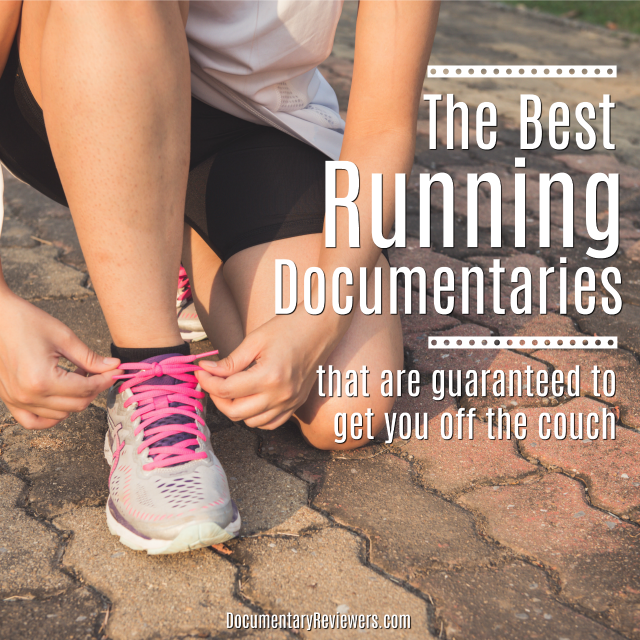 Barkley Marathons
Deep in the hills of Tennessee, a crazy man (not really) came up with a crazy plan (really) to start a race that few can finish.  
This is how The Barkley Marathons were born.  
The race covers 100 miles in rough terrain that makes it hard – if not impossible – for most of the runners to finish within the 60 hour time limit.
The documentary does a fabulous job showcasing the course and the eclectic man behind the race.  
It will not only inspire you to run, but also entertain you while you watch!
Desert Runners
It sounds impossible – literally run across the world's most brutal desert.  
But of course, it is possible…in fact, it's a full blown race. And it takes place at the four most brutal deserts on the planet.
Desert Runners followers four runners as they prepare and compete in each of these races in an attempt to join the elite 4 Deserts Grand Slam Club – a club for runners who can finish each 250 km race within one calendar year.
This is definitely one of the best running documentaries out there. And while you may not jump on-board to cross the Sahara, you definitely won't be complaining about running a 10k!
Not to mention that you'll just really enjoy the film.
Related post: Desert Runners Documentary Review
Finding Traction
Finding Traction follows Nikki Kimball as she attempts to beat the record for completing the Long Trail, Vermont's 273 mile jewel.  
The sheer length of this run is astounding, but what really makes this running documentary amazing is the inside look and background you get about Nikki's life and what it takes to be an ultra-marathon runner.
The documentary touches on the biology of the human body, which is really, really interesting, as well as the facts surrounding the effect that running can have on anxiety and depression.
This is a really great running documentary that is sure to get you moving more!
From Fat to Finish Line
If weight-loss is your goal, then you will love From Fat to Finish Line.
This documentary follows 12 people through a 197-mile relay race, profiling each of them along the way.
The common thread they each share is an impressive 100 lb. weight loss that is due in large part to running.
This is definitely a heart-warming and motivational documentary with a unique perspective not found in many running documentaries – one that showcases "real" people, not just professional athletes.
I hope you enjoy these running documentaries as much as I did.  Happy running and good luck to you!
You may also be interested in:
---
Subscribe to our email list for notifications of new documentaries and what you should be watching!